Warm smiles delivering hot meals
Good nutrition should be a staple in every older adult's diet, as this is a key to living a healthy lifestyle.  Oftentimes those joining our program find that they have not been receiving the proper nutrition they need with ongoing medical conditions or limited resources.   Balanced & easy to eat daily meals are key to staying nourished and active. 
Homebound Meal Delivery
ONEgeneration offers delivered meals every weekday to seniors 60+ living within the Southwest San Fernando Valley.  These hot prepared meals are delivered Monday through Friday by friendly drivers. 
Meals are delivered at no cost, however a $3.00 per meal donation is appreciated to support the program.  Donation envelopes are provided weekly.
Areas we serve: 91303, 91304*, 91305, 91306, 91307, 91316, 91335, 91356, 91364*, 91367, 91403*, 91406*, 91436*    (*Zip codes may have partial coverage)
Please contact Harold's Help Desk at 818-708-6624 or email info@onegeneration.org (please include full name, address and phone number) if you are interested in our meal program or for eligibility. 
To find out more about our Homebound Meals program please contact (818) 708-6624 or email info@onegeneration.org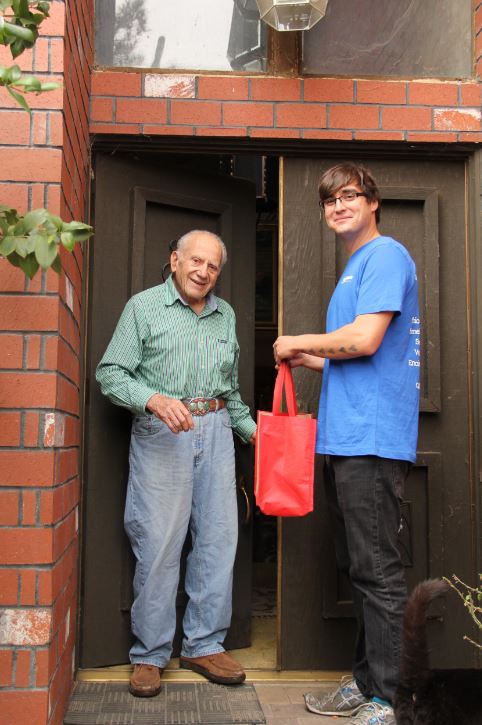 For homebound meal delivery in the areas of
City of San Fernando

and

Calabasas/Agoura Hills

please click here
to be directed to more information.