We can help you with our various energy savings programs!

ONEgeneration offers Community Outreach Coordinators that can help you with the programs below related to your DWP Bills, energy savings, rebates and more….
Learn how many watts it takes to power a city. What are clean energy sources? When we know where our electricity comes from it helps us better understand the cost, and the long term effect on our environment.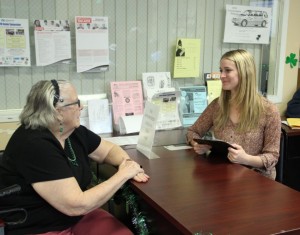 Savings Tips and DWP Resources

Save energy and water in your home, as well as help you save money.  Click Here
Learn more about DWP Rebates Programs.  Click Here
Find high energy efficient appliances on the DWP Market Place.  Click Here
For information more information about the above programs, please contact us, we're here to help:

Phone: (818) 708-6632


Energy & Water Savings Programs

Free Water Conservation Items. The standard bathroom faucet sold in CA uses 1.2 gallons per minute (gpm). Make the switch and receive free aerators that use only 1.0 gpm to 0.5 gpm.
AC Optimization Program. Save on your cooling cost! These services are free for all eligible residential LADWP Customers.
Certified Pool Pump Replacement Program. Offer up to $1,000 rebate to LADWP residential customers who have in-ground swimming pools filtered
Power Savers. Receive up to $185 in gift cards! To participate, you will need an eligible smart thermostat connected to a central air conditioning unit.
Shared Solar. Get a portion of your electricity bills fixed against rising utility costs for 10 years! There are no enrollment fees, ongoing costs, maintenance costs, nor hassles when installing a solar array on your home.
Turf Replacement Program. Take advantage of LADWP's most popular water conservation program. A sustainable landscape will not only help you save on your water bill by reducing your water use. You will also help recharge the groundwater, reduce urban runoff and enhance wildlife habitat—overall benefiting yourself and the Los Angeles watershed.