Our mission is to support and enrich the lives of older adults, children, and families throughout our diverse communities.
A kind and equitable community, enriched in intergenerational relationships, thriving with dignity, quality, purpose and security.
Founded in 1978, ONEgeneration began as a modest and focused storefront senior center initiated, operated, and directed by visionary volunteers. As demographics changed and senior life-spans increased, ONEgeneration expanded and evolved to meet the continuum of our seniors' needs at the dynamic Senior Enrichment Center, Adult Daycare/Adult Day Care Health Center, and in their own homes.
A dramatic shift in our mission took place in 1994, when we added a child care program. This highlighted our commitment to intergenerational (adult daycare and childcare in a shared setting) services and programs that intertwine human needs for both giving and receiving in meaningful, daily contact. This philosophy has become our guiding value, as well as what is unique and most highly celebrated at ONEgeneration.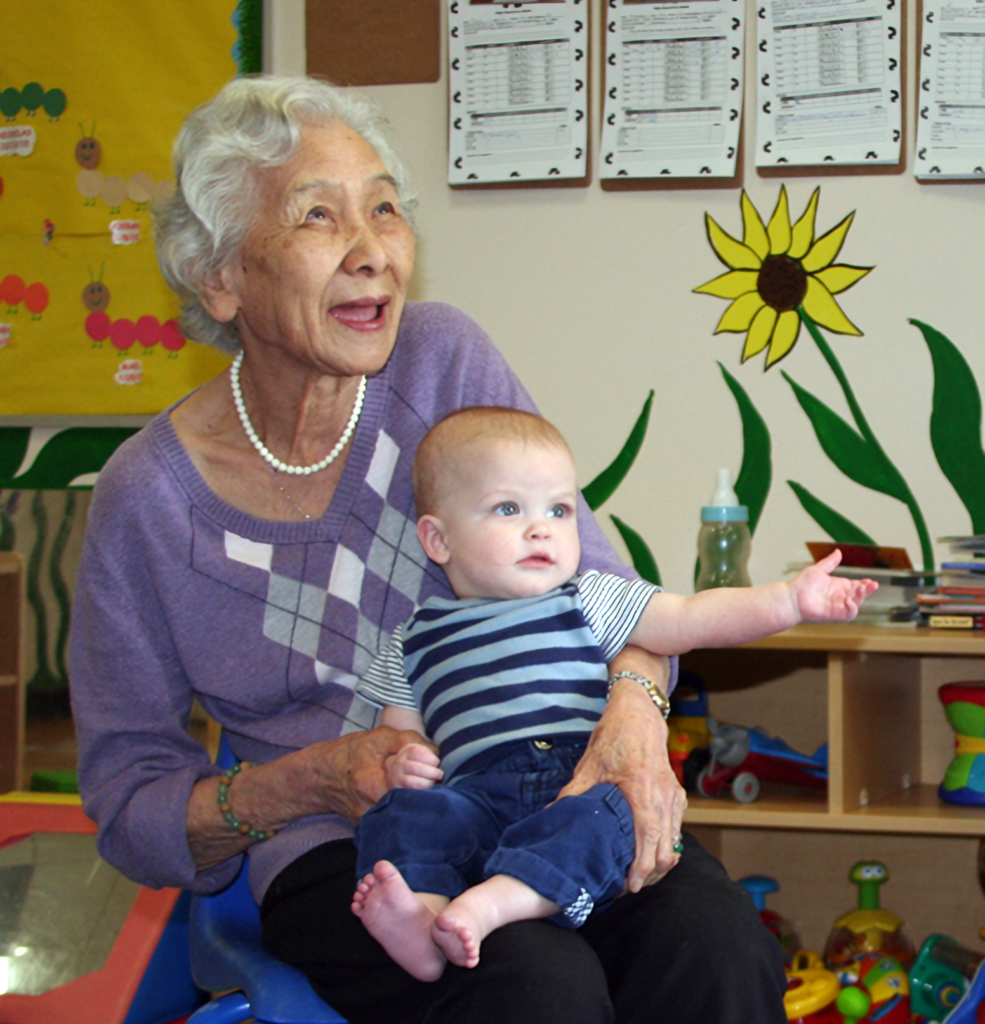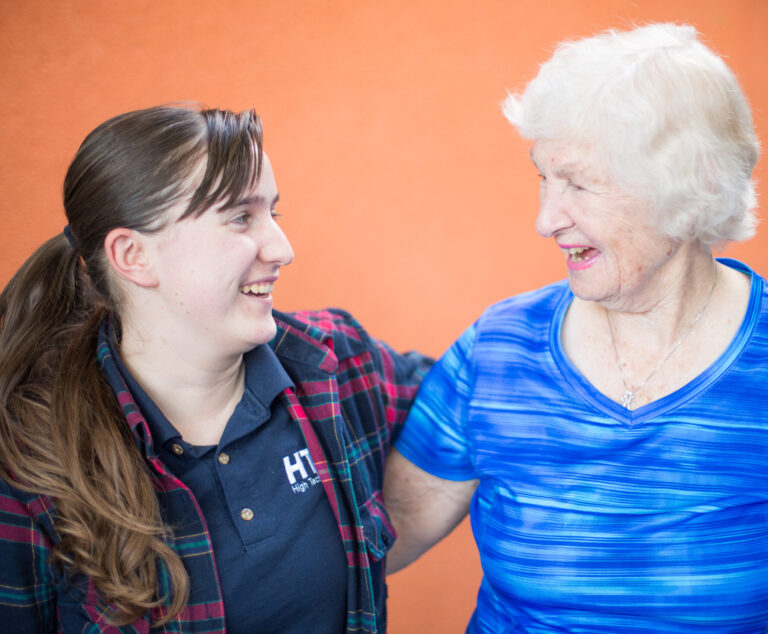 What Does Intergenerational Mean?
Intergenerational refers to the selection and coordination of activities that enrich multiple generations. When ONEgeneration's seniors and children join in activities, seniors recall favorite songs, games, and projects of their pasts as they share their skills, patience, and expertise with pre-schoolers. When older adults tutor young people, they bring critical one-on-one attention to the youths' skill building, while the young people make seniors more comfortable with new technologies. This reciprocity builds mutual respect and a sense of community, providing children and adults with diverse role models. The extraordinary relationships formed last throughout our participants' lives.
Throughout the Greater San Fernando Valley of Los Angeles, ONEgeneration serves:
Older Adults, particularly low-income, homebound, and medically frail
Individuals with Alzheimer's Dementia or other forms of cognitive impairment
Individuals living with long term, chronic illnesses
Individuals who have suffered a stroke
Families and community members facing food insecurity
Caregivers for both older adults and young children
Kinship Families
Infants and children ages 6 weeks – 6 years
At-risk youth, including foster children and teen parents
Developmentally disabled youth and adults
Program participants reflect the diversity of the San Fernando Valley communities, including immigrants of multiple ethnicities and racial groups, who speak languages including Spanish, Armenian, Farsi, Yiddish, Tagalog, and Mandarin. Individuals of all ages and backgrounds are drawn to our intergenerational approach.
Senior Staff
Jenna Hauss, President & CEO
Kenneth Kang, CFO/COO
Michelle Quiroga-Diaz, Director, Adult Daycare
Adena Amalian, Director of Childcare
Niambi Cooper, Director, Senior Enrichment Center
Dolores Freeman, Director of Nutrition
Sue Sexton, Director of Development and Marketing
Hugo Enriquez, Director of Facilities
Natalie Castillo, Human Resources Director
Lori Resnick, Director of Special Grants
Kimberly Mendoza, MPH, CDP® Director, Case Management