Contact us for a tour of our program!
Email: childcare@onegeneration.org or call (818)708-6377 for a tour.
Infant/Toddler Care & Preschool
ONEgeneration's quality childcare program serves children ages 6 weeks to 6 years.  Our program is accredited by the National Association for the Education of Young Children (NAEYC).
ONEgeneration Childcare recognizes the significance of a child's growth and development, especially during the first five years of life. Creating a nurturing and enriching environment for infants, toddlers and preschool aged children is of utmost importance. ONEgeneration's approach to educating our young youth is done with intention and detail ensuring we meet the needs of each individual child.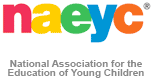 About Our Childcare/Preschool Program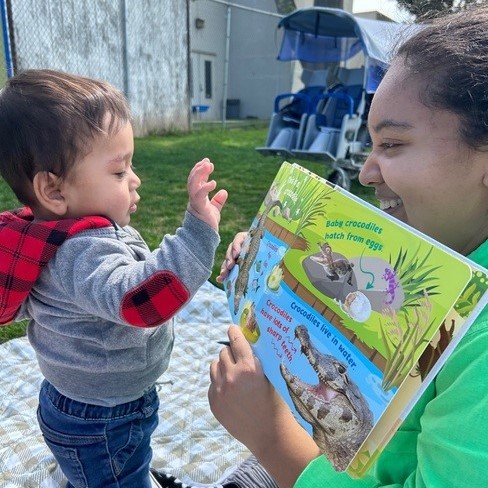 ONEgeneration Childcare understands that all children are capable and competent learners, each bringing something unique to the environment. Our anti-bias, emergent, play-based, developmentally appropriate and culturally rich curriculum ensures each child is approached with a sense of compassion and understanding. Our programs curriculum highlights diversity and allows children to acquire skills that will prepare them for school readiness in an environment that emphasizes fun and discovery. 
Our year-round program is located in the heart of San Fernando Valley. Our program is centered in a beautiful and secure environment – and provides an intergenerational component where older adults and children have the opportunity for daily interactions.
Our unique Intergenerational Program provides enriching activities such as creative art, cooking, music and movement, pet therapy, gardening and games. The connections made between the children and the older adults allows for higher empathy levels and compassion for others and their individual needs. Our Intergenerational Program helps children acquire new interests and skills all while learning the meaning of acceptance, cooperation and kindness. For those families with older relations who do not live in the area, this gives your child the opportunity to foster an ongoing bond to an older adult that they see daily.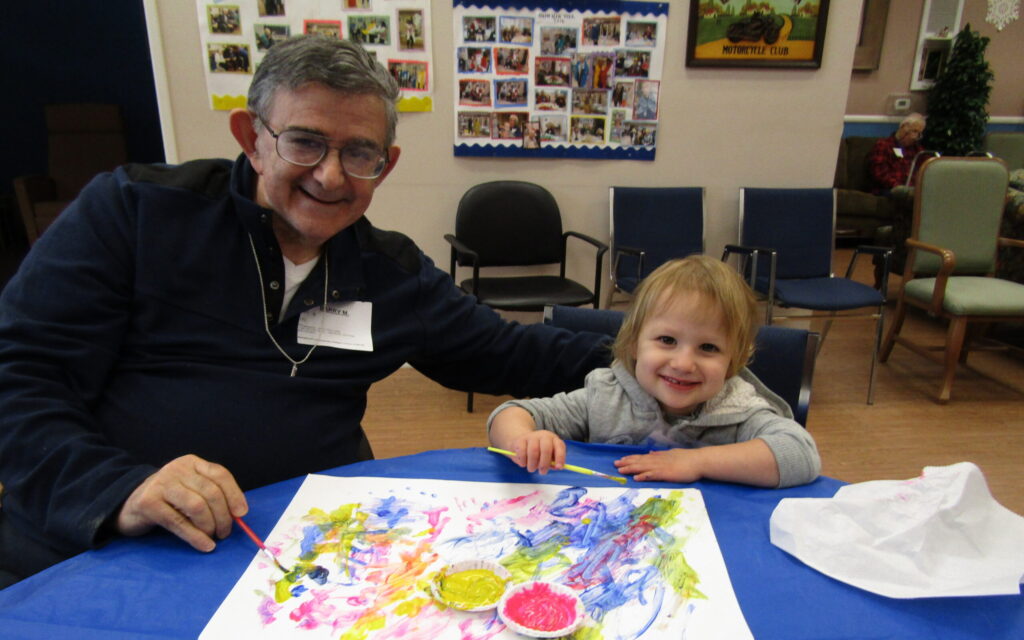 Our curriculum framework includes the following domains of learning:
What makes ONEgeneration's Childcare/Preschool unique?
Recognized as a national model of shared site intergenerational care for older adults and children ages 6 weeks to 6 years.
Brings children and older adults together daily for structured activities that enrich the lives of both groups.
A low ratio of teachers to children offers children more opportunities for individual attention.
We utilize our outdoor space for open play and activities to promote socialization, exercise and increase gross motor and cognitive skills.
Intergeneration Activities provide the opportunity for strong relationships to be formed.
Our childcare program invites parent involvement through our Parent Association Committee (PAC).
Our program philosophy is designed to promote self-esteem, celebrate the individual and concentrate on the "whole" child.
A library and reading program that incorporates both fiction and non-fiction materials to promote reading comprehension.
Teachers exceed State requirements and are all certified in Pediatric First Aid and CPR.
Additional enrichment activities are integrated within our program such as, sports, dance, and yoga through Lionheart Fitness Kids and a music program offered through Inner Source Music Kids.
For ages 12 months and above, we provide two wholesome snacks a day and offer the option to purchase a well-balanced hot meal through Bailee's Plate.
Our center is a nut free facility and accommodates specific nutritional needs, related to allergies or other health conditions.
Private lactation room available for nursing mothers.
ONEgeneration is equipped with a nurse on site daily for emergency situations.
17400 Victory Blvd.
Van Nuys, CA 91406
HOURS: 7am to 6pm, Year-round