Patron COVID19 Safety Precautions:

If you are not feeling well or have recently been unwell, please stay at home.
Masks are optional.
Touch only what you plan on buying.
Wash your hands thoroughly before and after visiting.
Be respectful of others spaces, if there is a wait for a vendor please give room between you and the person in front of you.
Wash your fruits and vegetables when you get home, do not use cleaning products or other products not meant for consumption.
Please leave your dogs and non-service animals at home, they will not be able to enter. "Therapy" animals are not service dogs.
The tables, chairs and umbrellas will be set-up.
There may be limits to the amount of a food product in high demand, such as eggs. Please buy only what you need, we will be back the following week!
There will be two gates open, one in the back of the lot as the entrance gate and the other as an exit only. You will not be able to enter the designated Exit.  Please be kind to the volunteers.
Help support ONEgeneration through shopping, food and fun!
The ONEgeneration Encino Farmers Market is an excellent way for everyone in the family to spend time together for shopping, food and fun! Open year-round, over 30 farms from all over Central and Southern California participate with donations and a portion of the proceeds each week going towards helping to support ONEgeneration and the services they provide to the community.
Why come to our Farmers Market?
Open Year round on Sunday's from 8:00am to 1:00pm, Rain or Shine.
Plenty of convenient parking.
Certified Organic Farmers.
ATM on site, at pedestrian entrance gate
Variety of California grown fruits and vegetables.
Also features fresh flowers, eggs, chicken and grass fed beef, honey, plants and more.
Offers prepared food such as crepes, Fish Tacos, gourmet tamales, vegan products, coffee, tea, fruit smoothies, two bakeries and a fish monger.
Vendors selling beautiful products such as hand made soaps, candles, hats, clothing, jewelry and more.
Live entertainment from various local cultural groups.
You're supporting local growers, artisans and small businesses.
A percentage of every dollar you spent at the Encino Farmers Market supports senior services in your community! Proceeds benefit ONEgeneration and our programs. Your support is greatly appreciated.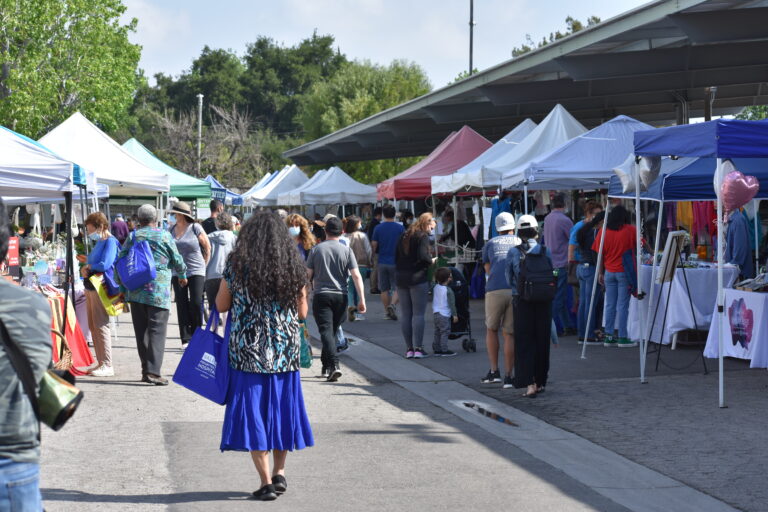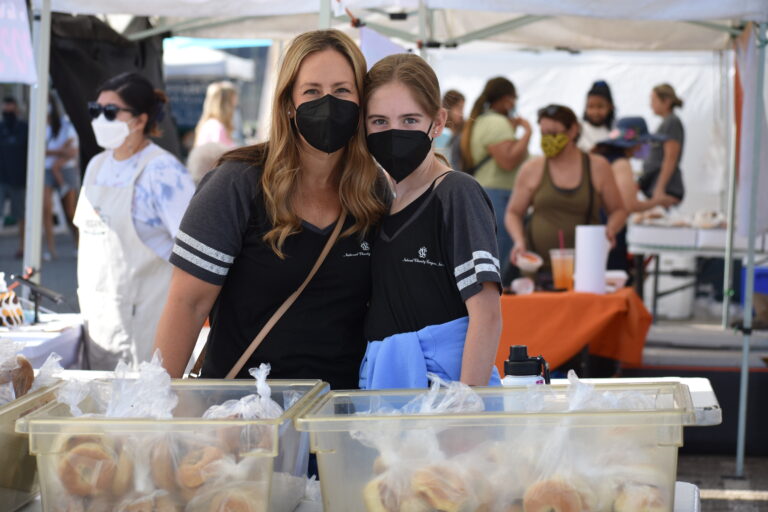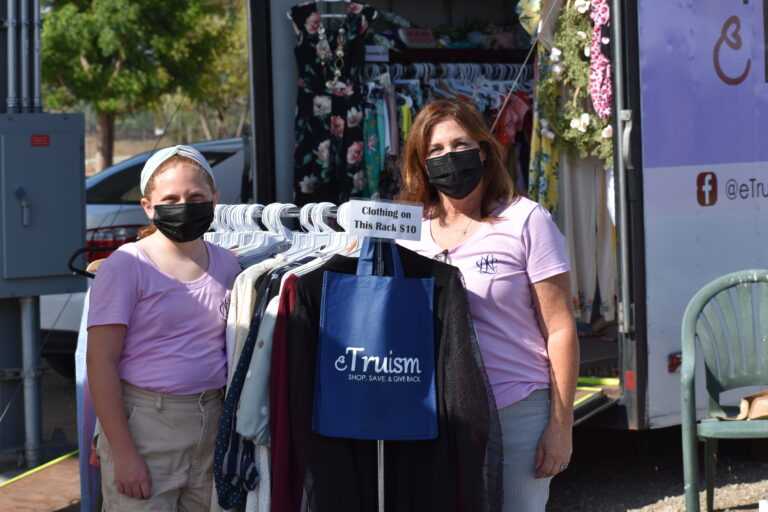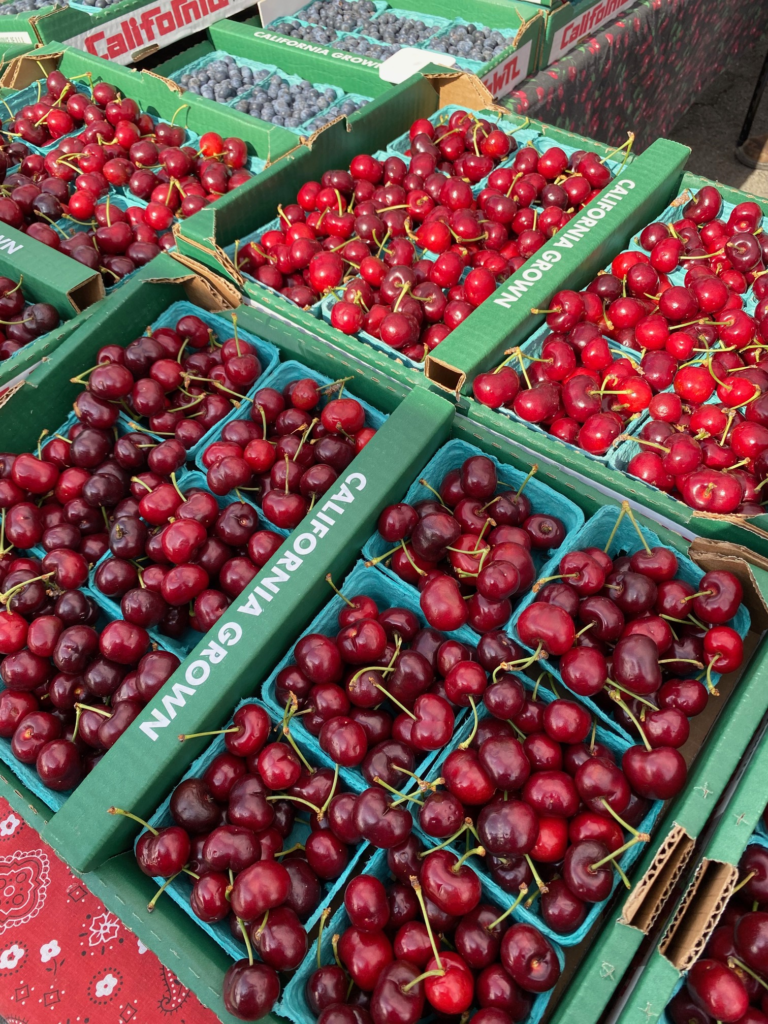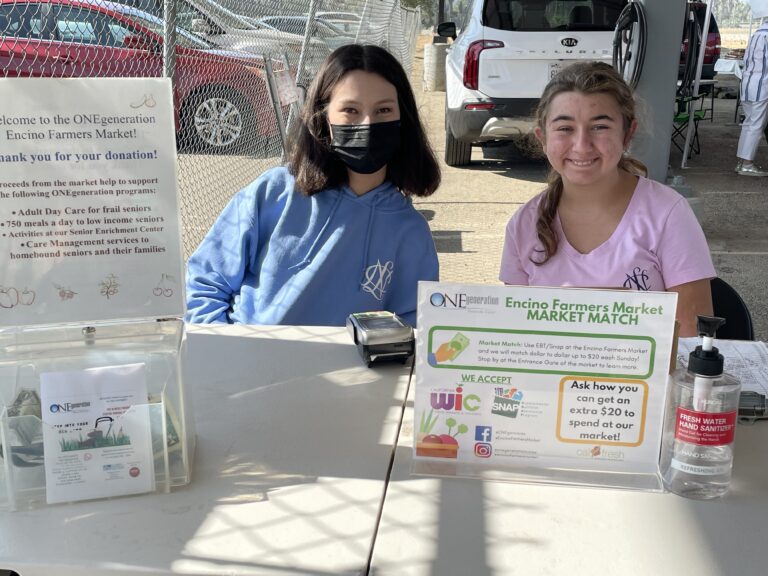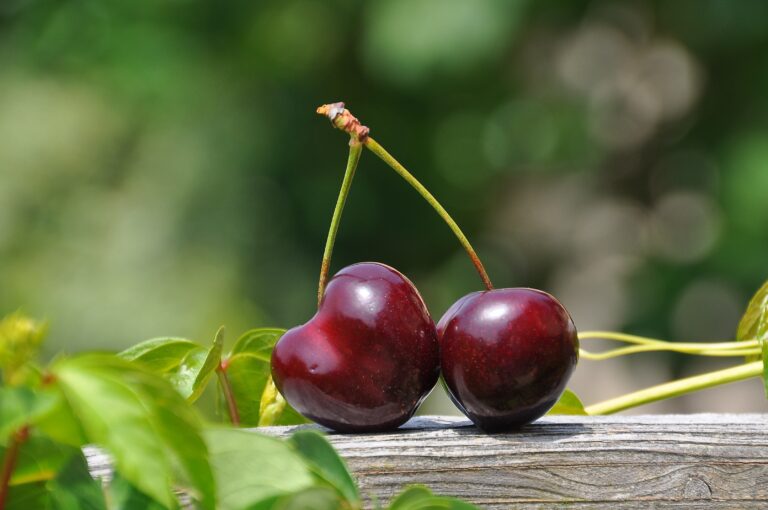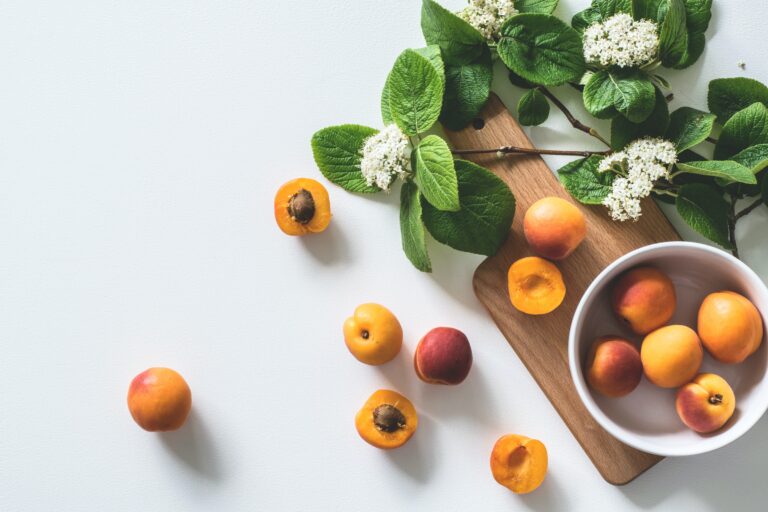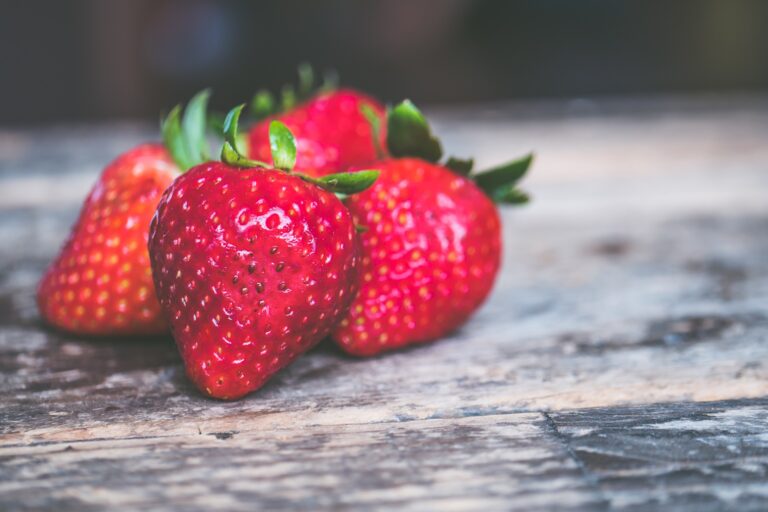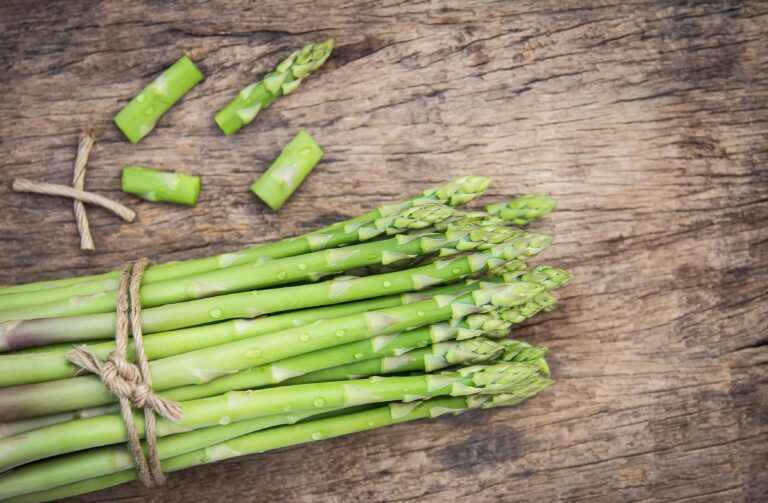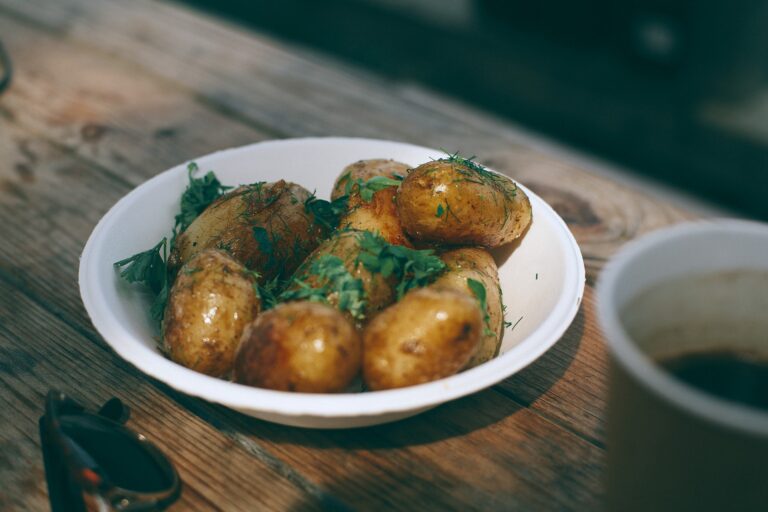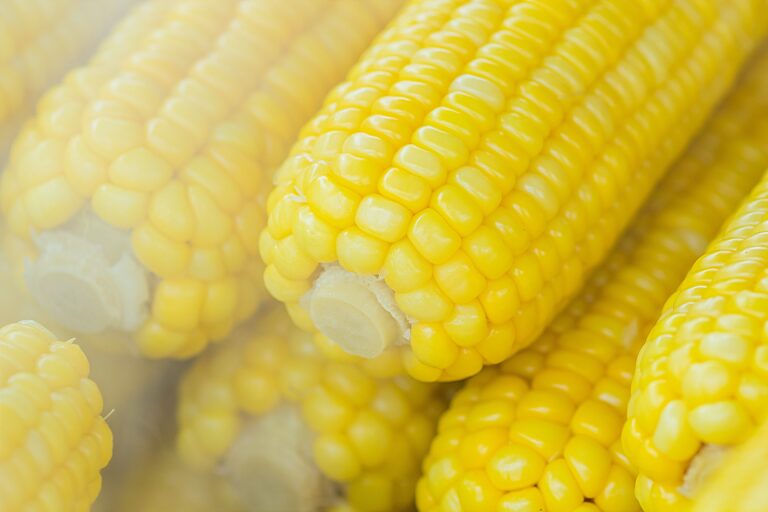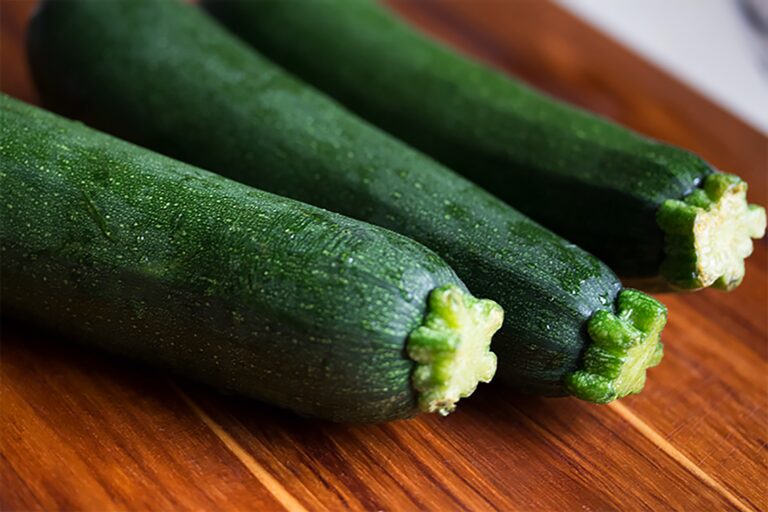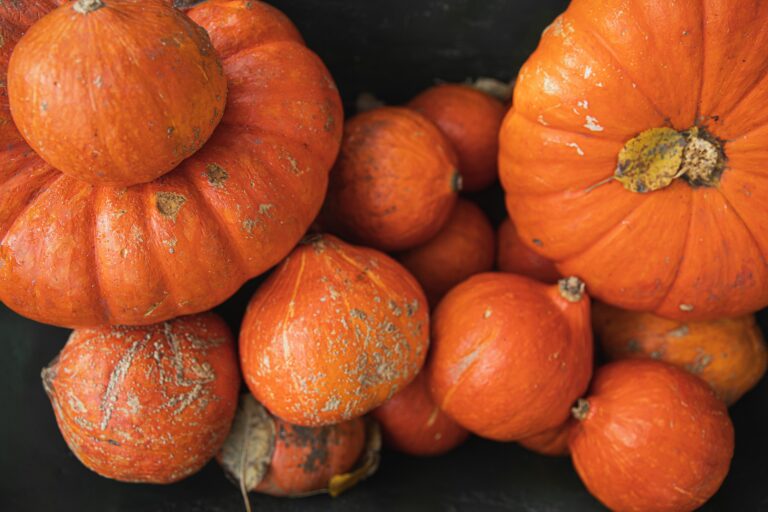 Spring: Sweet cherries, apricots, strawberries, early peaches, blackberries, asparagus, artichokes, green beans, peas, and potatoes.
Summer: Raspberries, stone fruit, grapes, figs, melons, pears, peppers, cucumbers, corn, eggplant, and summer squash.
Fall: Pumpkins, persimmons, most summer vegetables, almonds, apples, pomegranates, walnuts and winter squash.
Winter: Navel oranges, blood oranges, tangerines, grapefruit, pommelos, cherimoya, root vegetables, broccoli, kale and chard.
So come on by this Sunday and bring the whole family! You'll be glad you did! For more information contact our Farmers Market Manager at (818) 708-6611 or email farmersmarket@onegeneration.org.
We are Open every Sunday (year-round) from 8am to 1pm, located at 17400 Victory Boulevard between White Oak and Balboa.
Thank you for shopping at the Encino Farmers Market, supporting local farmers and small businesses, and helping the programs of ONEgeneration
Vendor Form for Farmers/Food Booths
In accordance with Federal law and United States Department of Agriculture (USDA) policy, this institution is prohibited from discriminating on the basis of race, color, national origin, sex, age, or disability. To file a complaint of discrimination, write USDA, Director, Office of Civil Rights, Room 326-W, Whitten Building, 14th and Independence Avenue, SW, Washington, DC 20250-9410o r call (202) 720-5964 (voice and TDD). The USDA and the Nutrition Services Division (NSD) are equal opportunity providers and employers.
De acuerdo a lo establecido por las leyes Federales y el departamento de Agricultura de los EE.UU. (USDA, siglas en inglés prohíbe a este organización la discriminación por raza, color, origen nacional, sexo, edad, o impedimentos de las personas. Para presentar una queja sobre discriminación, escriba a USDA, Director, Office of Civil Rights, Room 326-W, Whitten Building, 1400 Independence Avenue, SW, Washington, D. C. 20250-9410, o llame al (202) 720-5964 (voz y TDD). USDA es un proveedor y empleador que ofrece oportunidad igual a todos.