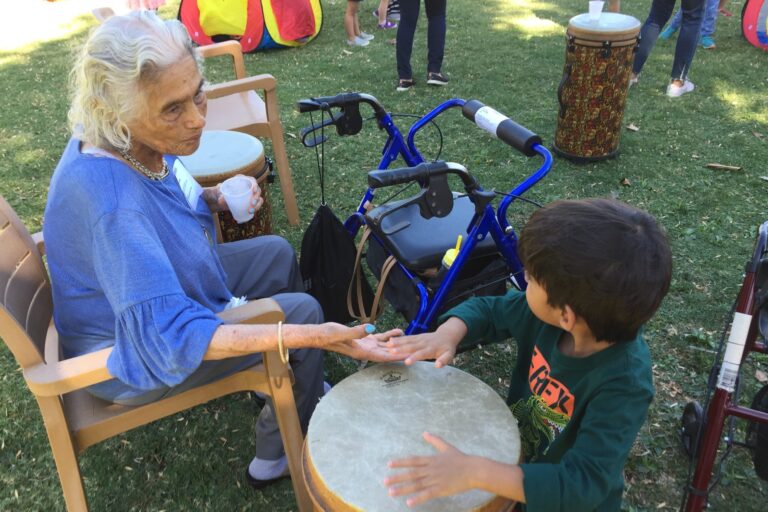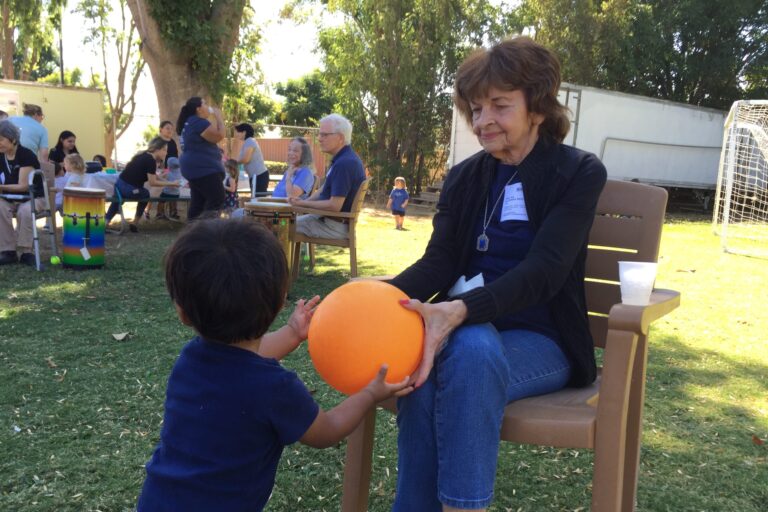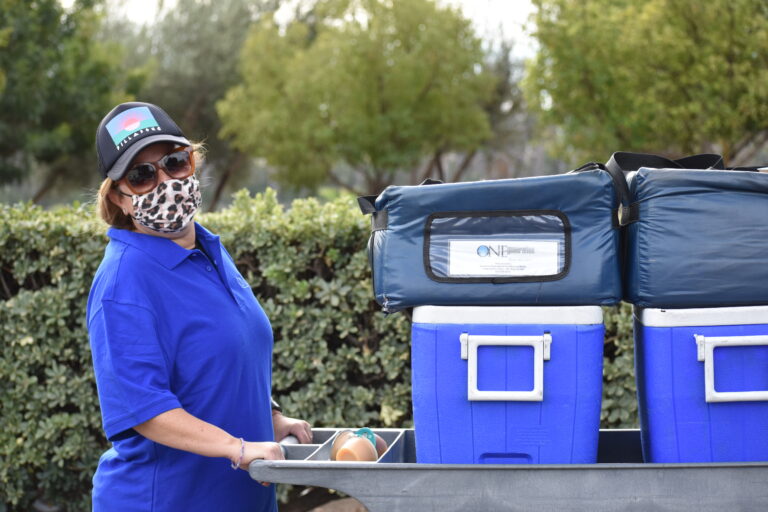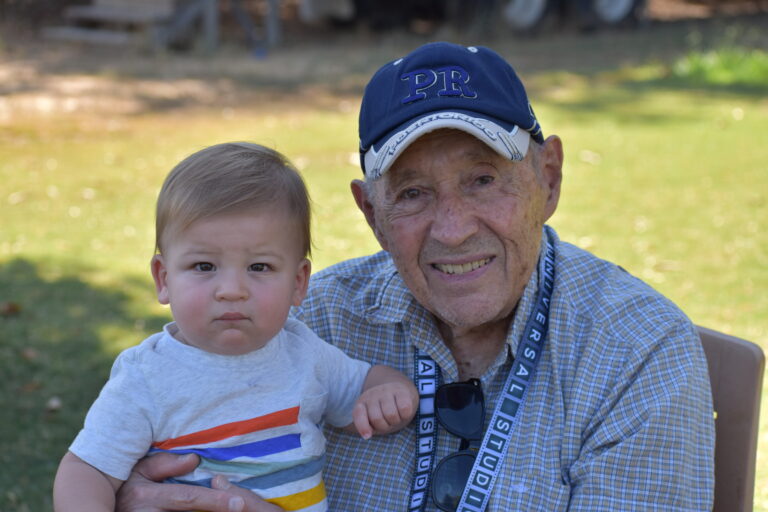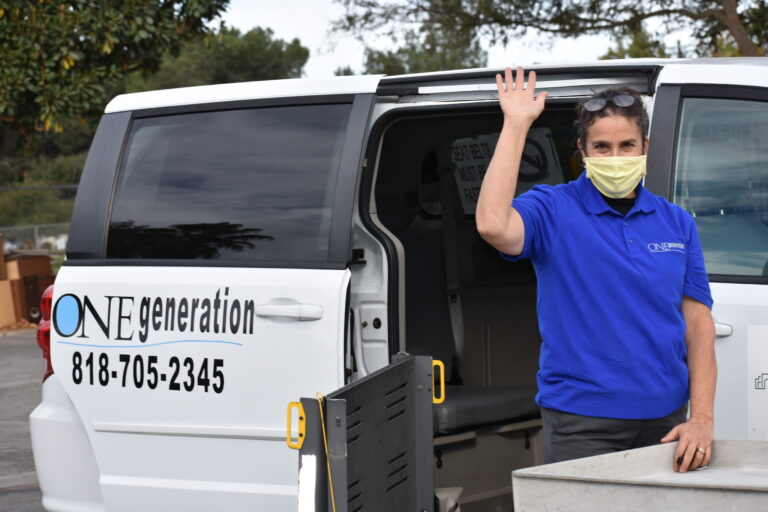 Tax ID# 95-4066979
While City and State funding is continually being trimmed, the needs we are meeting are ever-growing. We gladly accept and appreciate private, foundation and corporate gifts. This form will allow you to make a tax-deductible donation.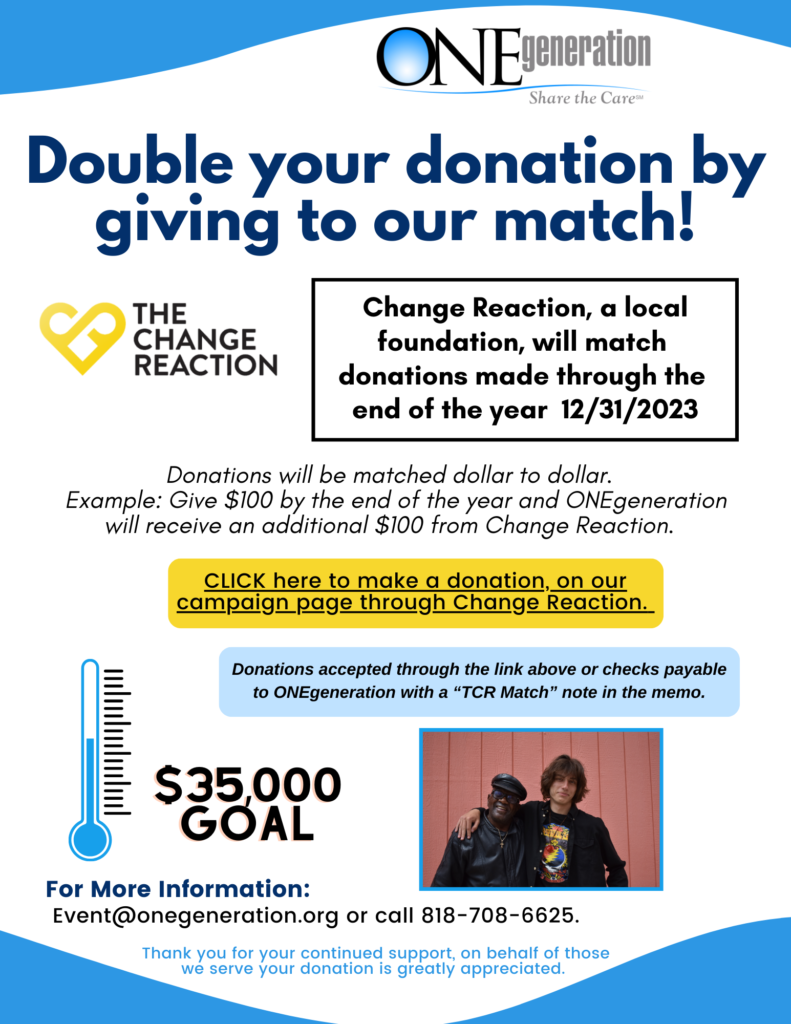 Bathing Service for Frail Older Adult
Shower Grab Bar Installation
Session of in-home support
Month of Meals & Weekend Meals For a Senior Couple
10 Sessions of Housekeeping for Frail Older Adults
You may also donate by calling us at (818) 708-4756 or by sending a check by U.S. Mail to the following address:
ONEgeneration
Attn: Fund Development
17400 Victory Boulevard
Van Nuys, CA 91406
Amazon Smile
S.H.A.R.E. Project
Wills and Bequests
Planned Giving
Supermarket Community Rewards Program
Vehicle donations
Donor-Advised Fund
Amazon Smile
Click on the AmazonSmile link to log into your Amazon account and to select ONEgeneration as your non-profit. Remember to log into AmazonSmile each time you make an Amazon purchase so that ONEgeneration receives the donation.


S.H.A.R.E. Project
Wills and Bequests
Planned Giving
Supermarket Community Rewards Program
Vehicle donations
Donor-Advised Fund